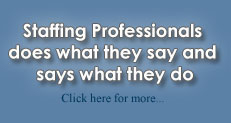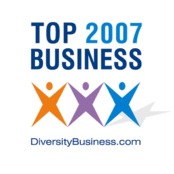 Top 250 Women Owned Business USA
2007
Top 100 Small Business in Georgia
2006 & 2007
Top 50 Women Owned Business in Georgia
2006 & 2007
Top 100 Diversity Owned Business in Georgia
2006 & 2007


All persons placed on the project will be veteran consultants with multiple large-scale successful projects. Our consultants are skilled in multiple disciplines to maximize their efficiency so there is no "ramp-up" time. They are effective immediately upon reporting to the project.


We are committed to end-user training, knowledge transfer, and post implementation support. We plan our participation in the project with the understanding that success comes only after the client is self-sufficient, and we leave the project.


Our project management methodology is simple, but effective. It not only tracks completions at the detail level; it also provides "one-page" executive level reporting. Dependency resolution is tracked precisely to prevent unexpected delays due to dependency failures.


We are usually able to staff projects with local people. Travel expenses and overhead costs are managed to the barest minimums. As a result, client costs are significantly below what is normally expected.


The managers and technical leaders are available 24 hours a day and can be reached on a moment's notice. They are committed to the success of the project and will make themselves available to clients at any time.


We honor our satisfaction guarantee.